HEALTH AND NUTRITION CONSULTATION

As Christian health educators we offer health and nutritional counseling for individuals who have health conditions in the following areas:



AIDS
Cancer
Arthritis
Allergies
Diabetes
Smoking Cessation
High Blood Pressure
Weight Management
And other related health concerns

If you need assistance with your health concerns, please print out the consultation form (Microsoft Word document), complete and mail it to us. Allow 1-2 weeks for a response.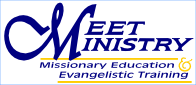 Copyright ©2012 All rights reserved.